The owners take a personal hands on approach to the daily operations of JetSpeed Travel & Tours Inc.
Our philosophy is that a travel agency provides a service and must have well trained, professional and enthusiastic staff. Then to support that staff, it is essential to have the most efficient, state of the art, computer system that is available in the travel industry today.
Our staff firmly believes in maintaining a good working atmosphere to create a team concept which encourages all to share knowledge with each other. The JetSpeed Travel & Tours Inc staff is a truly special group of highly skilled professionals who take pride in their careers and personal achievements. They are chosen for their interpersonal skills, maturity, formal education in the travel industry, extensive travel experience.
JetSpeed Travel & Tours Inc is a financially stable, Toronto-owned and managed travel management company, with a strong history of personalized service and fully established national and international representation our continuing effort to provide the best service possible.
Business Travelers need expert help, often in a hurry. Whether your next business trip is in Cananda or Tokyo,JetSpeed Travel & Tours Inc 's staff will get you there on time for the best rate available.
Your traveler's profile goes into our records.So you need only tell us where and when you are going and we will take care of the rest.
OUR CUSTOMER PROTECTION PLANS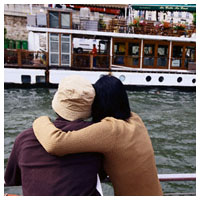 Office hours:
Monday-Friday: 9:00AM to 6:30PM
Saturday: 10AM to 3:00PM
Copyright © 2006 © All Rights Reserved.
Designed By Softmedianet.com